One week to go until the UK's largest skills and careers event goes online!
WorldSkills UK LIVE online: Spotlight Talks on Careers, Apprenticeships and excellence in partnership with BAE Systems kicks off next Thursday with three days of inspiring talks.
Watch live as leading employers and role models speak about their unique experiences. Your students will gain a greater understanding of what different careers actually entail, inspiring them to make informed decisions about their future.
To join for free, register via the button below and you'll be sent a link to watch the live stream.
Not able to watch live? The sessions will be recorded and will be available on-demand. Register via the button below to receive a link
Unmissable talks from inspirational speakers
Hosted by special guest presenter Will Best, the 3 days will be packed with insights, career guidance and tips to motivate and inspire your students.
Thursday 26 November highlights include: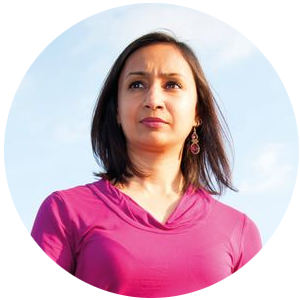 1000- 1025: Join engineer Roma Agrawal MBE to hear about her career, her work on The Shard and how she became an author. If any of your students are thinking about a career in engineering, this is not to be missed!

1130-1155: Join Foxdog Studios as they create a massively-multi online game in one day. Covering multiple skills including programming, robotics, audio, graphics, and performance. You'll see everything they've learnt put to the test as they go from initial game design to publishing in 24 hours.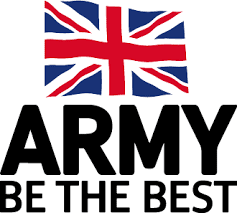 1200-1225: Find out about Engineering opportunities in the Army, with a live Q&A with Sgt Rogers, who is a current serving soldier within the Royal Engineers.
Friday 27 November highlights include:
1000-1025: Olympian Peter Bakare will speak about using goal setting techniques & the difference between obstacles of fear and phobia.

1130-1155: Medical Mavericks explore amazing careers in the NHS that aren't doctors and nurses with amazing live demos of medical procedures using real medical kit.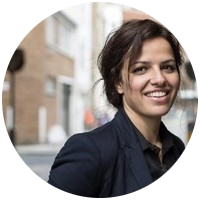 1230-1255: Former apprentice star Gabrielle Omar discusses her incredible career journey that spans sectors such as architecture, interior design and being a successful entrepreneur!
Saturday 28 November highlights include:
1030-1055: Nadiya Hussain, winner of the Great British Bake Off 2015 and now an award winning baker, author, broadcaster and presenter discusses how she has repeatedly overcome barriers put in her way and constantly refined her skills to enable her career to go from strength to strength.
1100-1125: Discover a range of excellent degree apprenticeship opportunities with BAE Systems, with insights directly from those taking part.
1330-1355: Youth Employment UK are joined by BAME Apprentice of the year 2020 Kimmy Kimani as young people ask the questions that matter to them on the future of skills, careers and employability.
See the full line-up & register →